Russia has just approved a coronavirus vaccine for use in tens of thousands of people, although its effectiveness has not been thoroughly tested, according to news reports.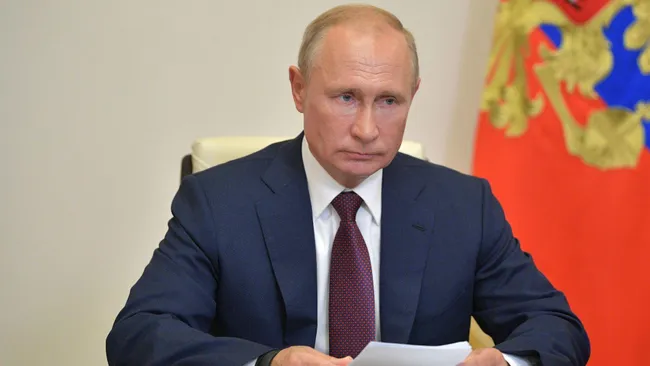 Russia named the recently approved vaccine "Sputnik V," in reference to the world's first artificial satellite, launched during the space race, Reuters reported. Russian state television has framed the worldwide effort to develop a coronavirus vaccine as a similar "race," and in announcing the approval of Sputnik V, President Vladimir Putin essentially proclaimed Russia the favorite, according to The New York Times.
"We should be grateful to those who made that first step very important for our country and the entire world," Putin said at a cabinet meeting on Tuesday morning (August 11) in reference to vaccine developers, according to The Associated Press.
"I know [the vaccine] has been shown to be efficient and builds stable immunity," Putin noted, despite no published data from early human trials of the vaccine and no late-stage human trials currently underway. . The rush to get the vaccine approved has raised concern among scientists in Russia and abroad, who say that only carefully designed human trials, including thousands of people, can clearly show that a vaccine is safe and effective enough for the public use.
"Accelerated approval will not make Russia the leader in the [vaccine] race, it will only expose consumers of the vaccine to unnecessary danger," the Association of Russian Clinical Trials Organizations said in a statement Monday ( August 10). Associated Press reported.
"It is not possible to know if the Russian vaccine has been shown to be effective without submitting scientific papers for analysis and then there may be data quality issues," said Keith Neal, emeritus professor of infectious disease epidemiology at the University of Nottingham in England, said in a statement published in the Science Media Center, an organization that provides expert commentary on scientific studies and news coverage. The first human trials of the Russian vaccine began in mid-June and included 76 participants, but data from those trials have not been released, according to The Associated Press.
Beyond this lack of transparency, scientists are concerned that there is no "phase 3" clinical trial, the final stage of testing required for a vaccine to be approved.
Phase 1 and 2 trials typically include a few hundred participants and test whether a vaccine elicits an immune response without triggering dangerous short-term side effects, Live Science previously reported. While these early trials provide clues about how well a vaccine works, only phase 3 trials, which include thousands to tens of thousands of volunteers, can compare infection rates between vaccinated and unvaccinated people.
In other words, only phase 3 trials can show that a vaccine prevents COVID-19 infection. To approve a vaccine in the US, the Food and Drug Administration (FDA) requires that a COVID-19 vaccine cut at least half the chances of a person becoming infected with the virus compared to a placebo or an inert injection.
Russia plans to begin such tests of its already approved vaccine on Aug. 12, Kirill Dmitriev, executive director of Russia's Direct Investment Fund (RDIF), told reporters, according to The Associated Press. (The RDIF funded the development of the vaccine.) The phase 3 trial will include "several thousand" participants from the United Arab Emirates, Saudi Arabia, the Philippines and possibly Brazil, Dmitriev said. But before the data from that trial is available, Russia will offer the vaccine to tens of thousands of people, he added.
"People outside of clinical trials will have access to the vaccine in August, and some, already on a large scale, in October," Dmitriev said. Specifically, Deputy Prime Minister Tatyana Golikova said that doctors can start getting vaccinated this month, according to The Associated Press. Russian Health Minister Mikhail Murashko said the country will soon begin a massive campaign to distribute the vaccine, and that both medical workers and teachers will have priority to receive it first, The New York Times reported.
However, without the phase 3 data, there is no way to know that the vaccine will protect most of the people who receive it; Also, the rare side effects associated with the vaccine may only appear as more and more people get the shot.
Due to its small size and short duration